SoCal Elite FC - SGV West was opened in the winter of 2020 in the city of Rosemead. Salvador Lopez serves as the regional director for the region. The SGV West branch will serve the cities of San Gabriel, Alhambra, and Rosemead in the coming year with facilities in each of those cities. An expected 10 teams will play under the SGV West branch.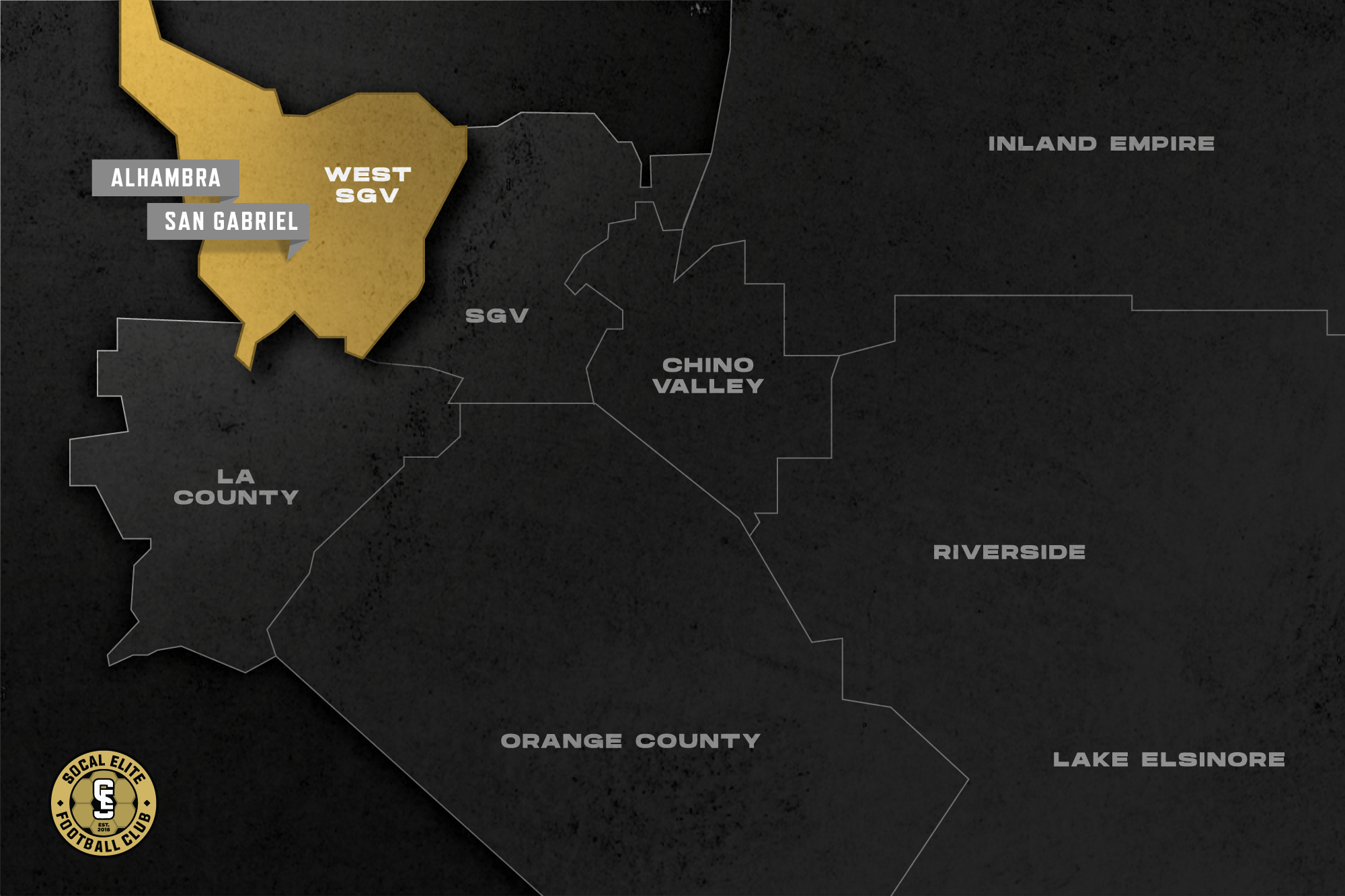 350 S Mc Pherrin Ave, Monterey Park
800 S Almansor St, Alhambra CA
Be a part of the ELITE and Contact us for more info about our tryouts or Subscribe to get the latest info about SOCAL ELITE FC.