Presented By SoCal Elite Sports
SoCal Elite Sports presents the first annual Elsinore Cup! The Elsinore Cup will be played at Summerlake Park, Lake Elsinore on May 20th-21st. This is a great way to get in quality games to start off the summer season with 3 games guaranteed. Spots are limited. Register today to secure your team's spot!
Here are the details:
– Minimum of 3 games guaranteed
– Multiple flights, balanced competition
– Medals, trophy for winners and, medals for finalist
– No coaching conflicts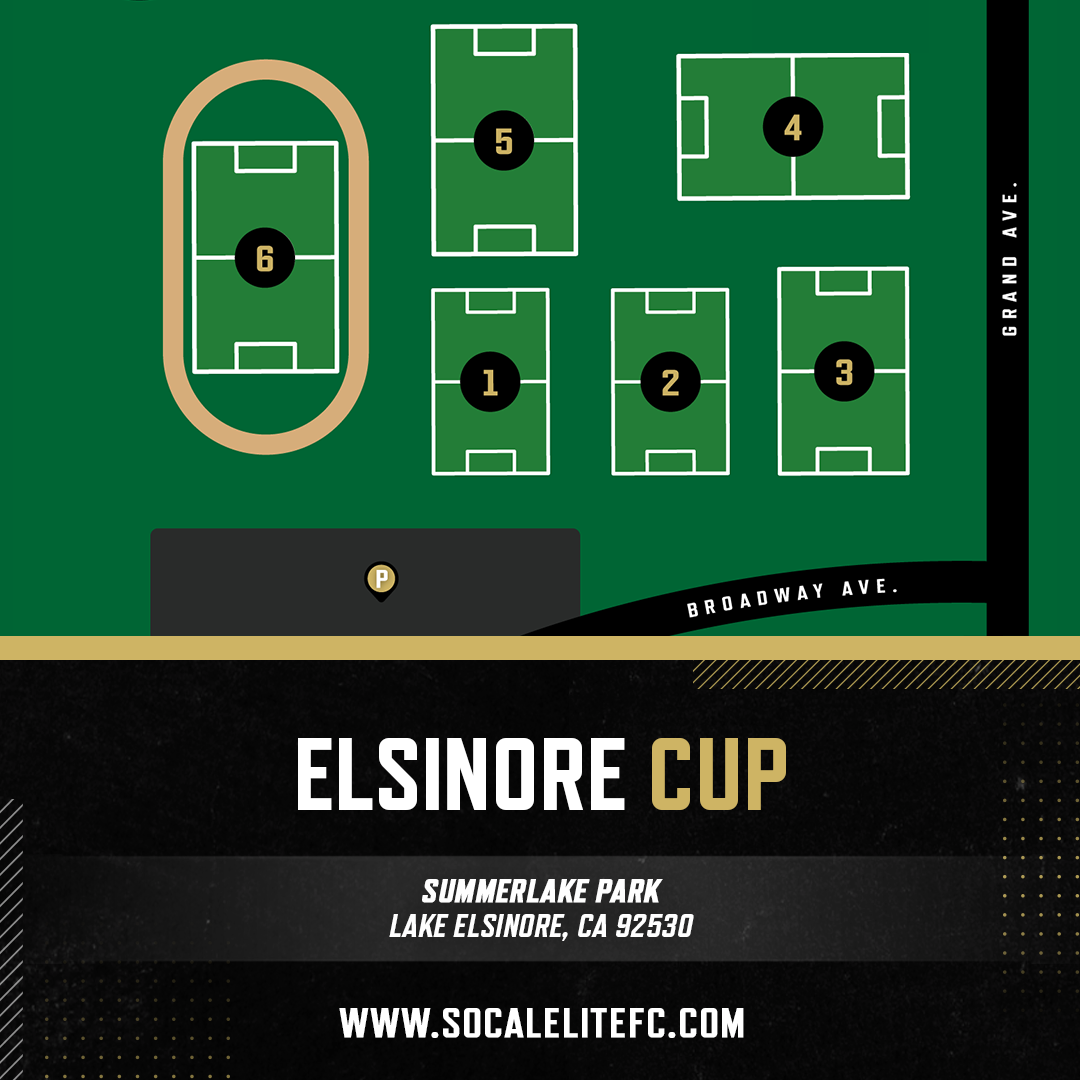 Age Groups & Registration
7v7 | 2017-2014 | $350
9v9 | 2013-2012 | $375
11v11 | 2011-2007 | $450
7v7 - $25
9v9 - $30
11v11 - $35
Be a part of the ELITE and Contact us for more info about our tryouts or Subscribe to get the latest info about SOCAL ELITE FC.