The SoCal Elite FC - LA County branch was founded in December 2019. The LA County branch is based out of the Bell Gardens Sports Complex and serves the city of Bell Gardens and surrounding areas. Omar Santana serves as the regional director for the LA County region. There are ongoing tryouts for Boys and Girls 2005 - 2018 age groups. The thriving Jr Academy also offers a year round introductory soccer program for players born in 2014 - 2018. Get connected with us today!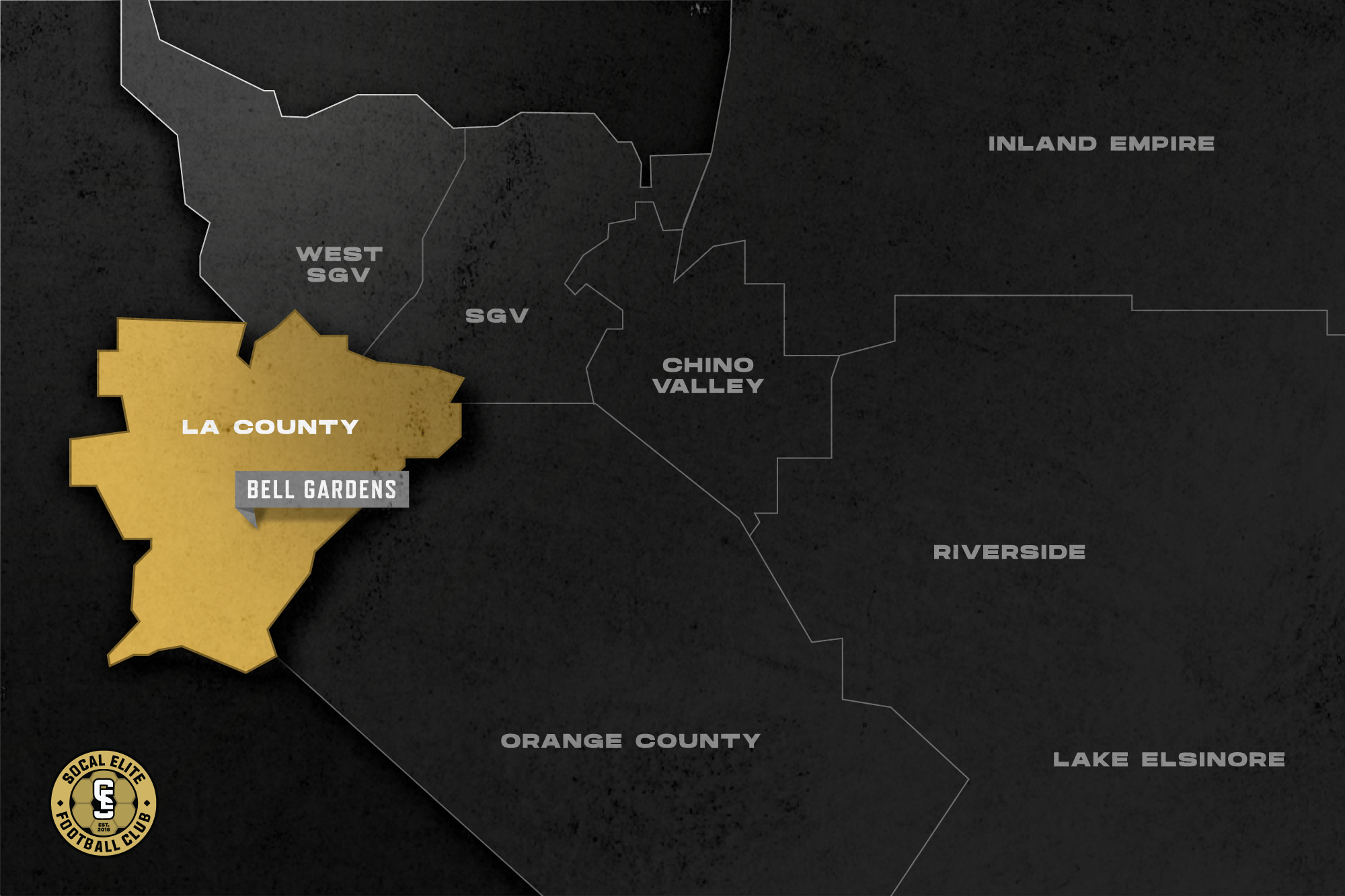 Bell Gardens Sports Center
8000 Park Ln, Bell Gardens
Be a part of the ELITE and Contact us for more info about our tryouts or Subscribe to get the latest info about SOCAL ELITE FC.