The SoCal Elite FC - Riverside branch was founded in spring of 2021. The Riverside branch is based out of the Rancho Jurupa Regional Sports Complex and serves the city of Jurupa Valley & Riverside and surrounding areas. Cesar Reynoso serves as the regional director for the Riverside region. There are ongoing tryouts for Boys and Girls 2005 - 2018 age groups. The thriving Jr Academy also offers a year round introductory soccer program for players born in 2014 - 2018. Get connected with us today!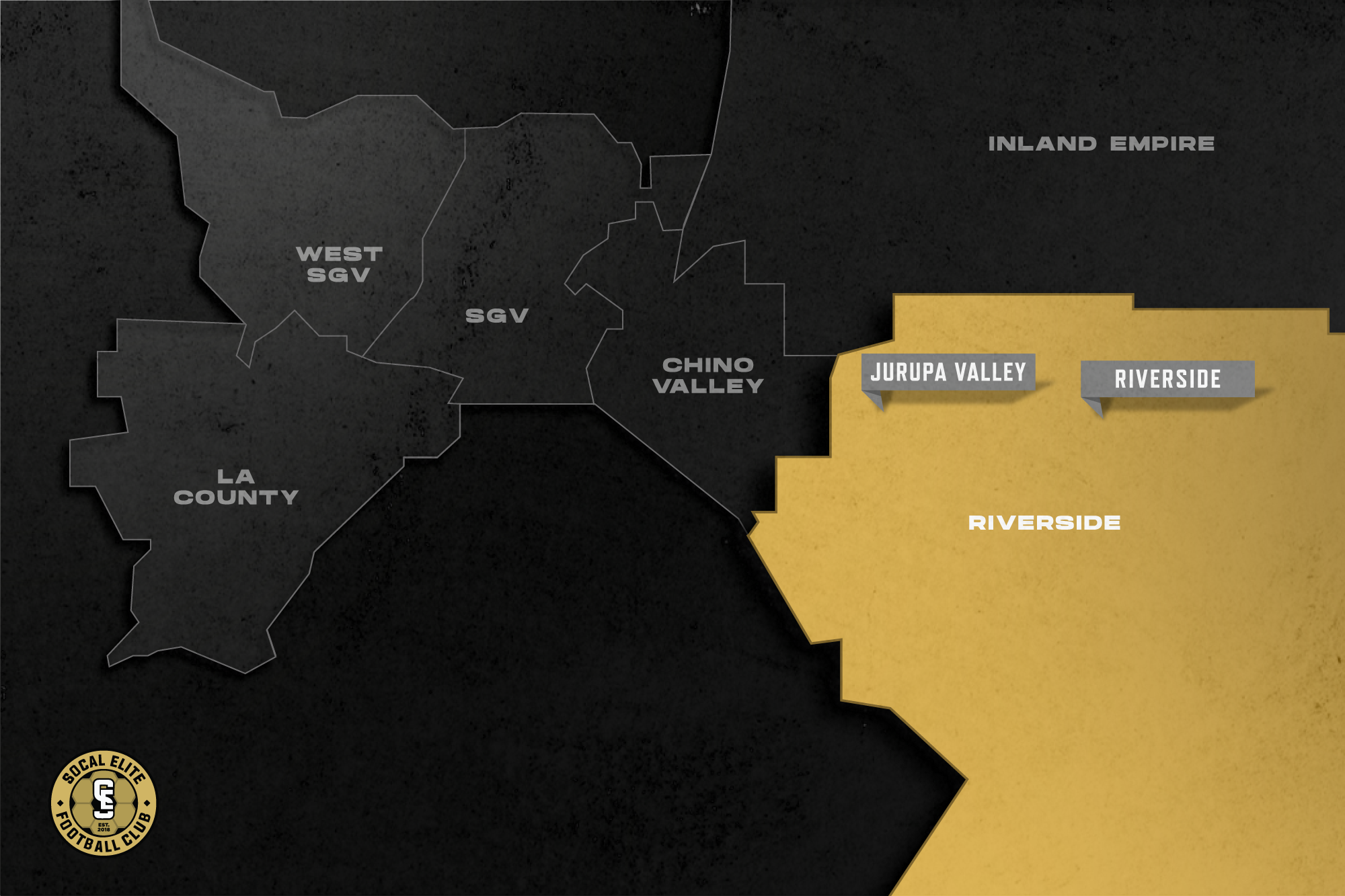 Rancho Jurupa Regional Sports Complex
5249 Crestmore Rd, Jurupa Valley CA
Be a part of the ELITE and Contact us for more info about our tryouts or Subscribe to get the latest info about SOCAL ELITE FC.